National Lockdown: As a result of the Government lockdown, the school is open to Children of Key Workers and vulnerable children only. All other students to complete remote learning.
Online Safety
---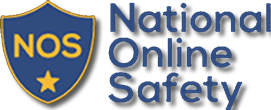 Please find a link to some guides below from the National Online Safety specialists to help you keep up to date with safeguarding your child online. This page has up to date guides for social media apps, platforms & games (such as Instagram, Snapchat, WhatsApp and Fortnite) and other general guidance to staying safe online.
The link below will take you to the full list of guides provided by National Online Safety. Simply click one of the categories, and then click the button on the next page to download the PDF guide.
---
Full list of online guides: