School Closed: The school is now closed for the Summer Holidays. The school will re-open to students on Wednesday 4th September with a staggered return - more details to follow closer to the time.
Reminder - Early close on Thursday 30th June/late start on Friday 1st July
Latest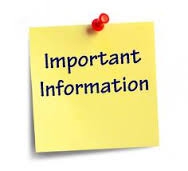 Early close - Thursday 30th June 2016 at 2.15pm
Late start - Friday 1st July 2016 at 9.30am
We are holding our annual Open Evening for Year 5 parents/carers and students on Thursday 30th June 2016 at 6.30pm.
The evening is filled with engaging and fun activities and our visitors have the opportunity to talk to our staff from all departments and students about Pudsey Grangefield School life.
Back to all latest news >>